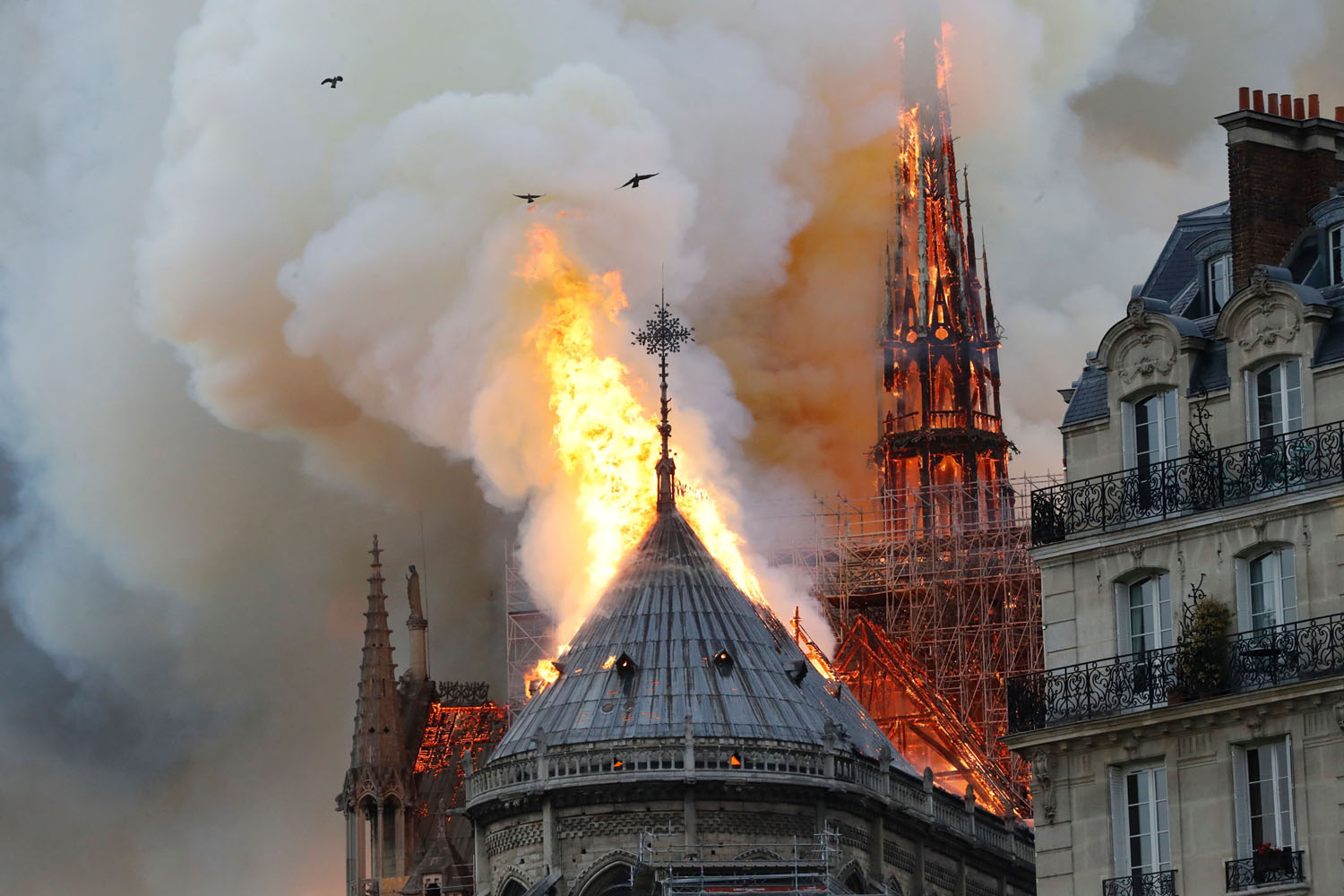 My heart is of course broken at the disaster inflicted yesterday upon Notre Dame de Paris. All that must be said about the cultural and religious meaning of this catastrophe has already been well said by many commentators of the Right, so I shall not here repeat them. Everyone knows that this was an attack of the Enemy upon the Body of Christ, and upon Christendom, such as she still is. The chorus of the Right has now, rightly, begun to ask why this obvious fact may not be mentioned. And everyone knows the answer to that question, too: Islam, modernism and Liberalism are all bound and determined to destroy Christianity, and Christendom.
One thing only, of the obvious, necessary things that must be said, have I not yet seen anywhere said: Saint Denis, Our Lady, and all the saints, pray for France, for the West, and for her Church.
There is a yet deeper question: why is it, exactly, that Liberalism, modernism, Islam, et alia, are so determined to destroy Christianity?